Environmental Impact
Built to Passive House standards—uses 70% less energy than a building made to code.
Indwell's Wraparound Housing supports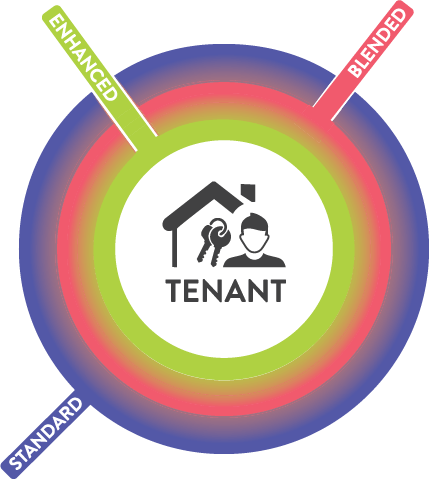 Enhanced programs wrap tightly around the tenant
Blended programs are often in close proximity geographically to our Enhanced programs. This allows tenants to opt into or receive services on an as-needed basis.
Standard program supports are wrapped more loosely.
While each program is designed with a specific support structure in mind, there is fluidity to access support services as needed.
Wondering if Indwell is right for you?