In September 2019, Indwell had 160 active volunteers! Then, "COVID happened."
During the March 2020 lockdown, all on-site volunteer activities were suspended to protect the most vulnerable in our communities. It wasn't long before we began to feel the effects of lockdown and the void of skill, togetherness, and companionship from our dedicated volunteers. We began to reimagine what volunteering could look like during a pandemic.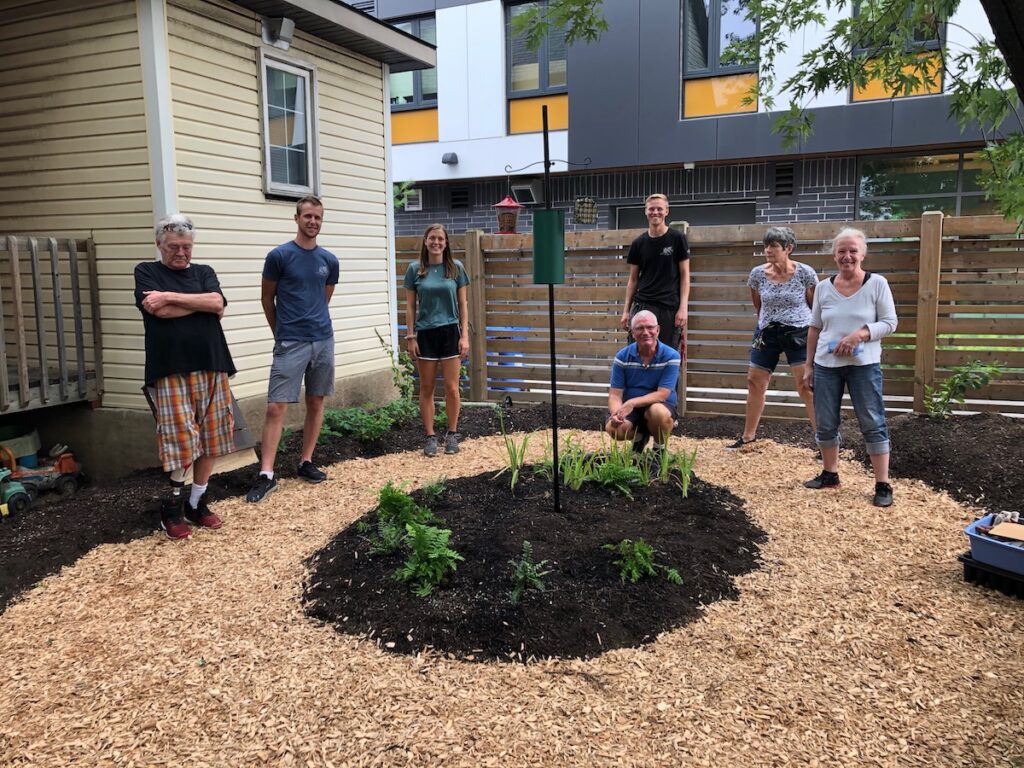 Over the course of six months, 75 volunteers-nearly half of all volunteers-re-engaged or reconnected with tenants in some way! Volunteers creatively supported programs from a distance: tenant socials moved out- doors, individual support shifted to phone calls and letters, and messages of hope were delivered through videos. Board and committee meetings continued virtually and building maintenance volunteers adjusted to work safely – including preparing apartments (and a new building!) for new tenants.
We are grateful for the ongoing love and support shown by our volunteers. As we pursue our vision of Hope and Homes for All, we continue to reimagine volunteer engagement and develop strategies for recruitment and training. Thank you to all those who shared their time, gifts, and prayers with us this year!