COVID- 19 has affected everyone in some way. 
At Indwell, we have been grateful to have zero confirmed cases of the virus across the organization, but many of our tenants have faced increased isolation and anxiety. We have been amazed at the many ways our community has stepped up to support each other during this strange time. Donations of time, money, and resources have been constant.   
As travelling and shopping at stores was discouraged by the government, many tenants felt overwhelmed with daily tasks.  We were able to subsidize a food box program which allowed tenants to order groceries on a weekly basis. Food was delivered directly to tenants' doors. One recipient of this food box program, Bill Vis shared about his experience: 
"The virus was bad.  I was relieved to get the food box.  I was very impressed with the fruits and veggies, the dairy too.  We got milk and eggs!  I had most everything I could think of and it was less stressful than going to the store."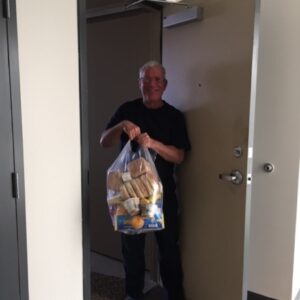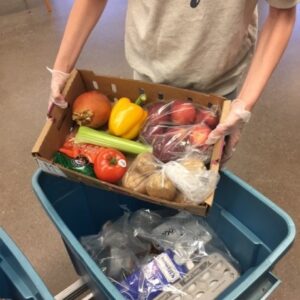 Volunteer Petra Zantingh typically leads an art group at the Perkins Centre. She was featured in the Hamilton Spectator this spring for spreading joy during lockdown. Living close to a nearby hospital, she saw medical personnel walking by each day. She used her porch as a gallery space to showcase her art for these frontline workers.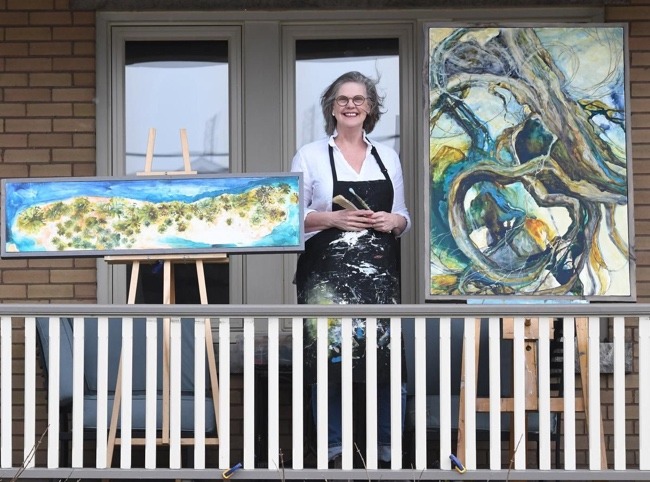 Inspired by Petra, Perkins Centre tenant Bobby Armstrong continued making art in his apartment. Extra supplies were made available to him at no cost. He approached staff with the idea of displaying his art above the communal mailbox and has been rotating his art on a weekly basis to share with the tenants in the building.
"During lockdown, art has helped keep me calm. I just hope it makes people smile."