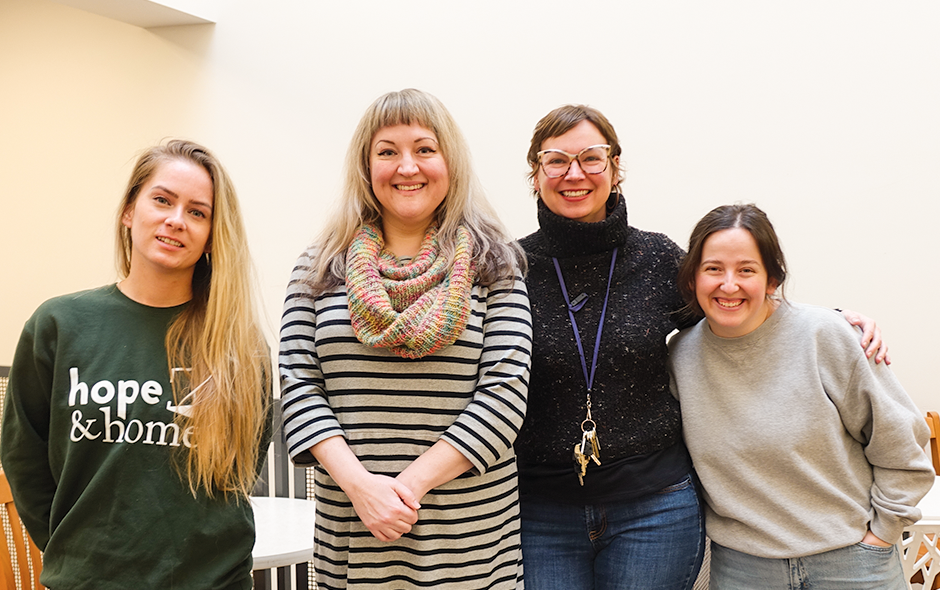 S.T.A.R.T Team
S.T.A.R.T. (Short-Term Assistive Response Team) is an interdisciplinary team of regulated healthcare professionals—such as nurses and social workers—working alongside Housing Support Staff within the Hamilton Apartments Program to provide holistic care, collaboration, and communication with tenants and their circle of care.
In Indwell's enhanced support buildings, the entire interdisciplinary team works within in one building, providing supports to all tenants that live there. As a standard support program, the Hamilton Apartments Program has a Housing Support staff person in each of its nine buildings. S.T.A.R.T. is mobile and able to support tenants in any of these buildings.

The S.T.A.R.T. model was developed with the goal of supporting new tenants as they transition into independent housing, particularly individuals coming directly from hospital. The team has a strong connection with hospitals and supports individuals as they transition from hospital to housing. They provide additional capacity to the Hamilton Apartment Team to support existing tenants, provide ongoing education and health promotion using their specialized education and training, and streamline communication and collaboration with local hospitals, healthcare agencies, and other community supports.
The Hamilton Apartment Program has seen an increased quality of care for tenants as there is more capacity for staff to track, follow-up, and coordinate care. They've seen people successfully transition from living in a hospital to living independently in their own apartments with the help of a strong system of supports. Tenants who have lived with us for many years are better able to work towards goals of health and wellness.
Waterloo Region Programs:
Working together for love, hope and dignity
May 1, 2022 signalled Indwell's official partnership with Waterloo Regional Housing, and a new opportunity to provide supportive housing services within affordable housing operated by the Region of Waterloo.
For the tenants at Weber Street Apartments (Kitchener) and Robert Kerr Manor (Cambridge), the Indwell difference means access to a staff team for housing and health needs, a bridge to essential health services and a cultural shift with Indwell's community approach, including activities to build connections. Safety issues have been addressed and resolved, and for individuals with profound disabilities, housing assistance and access to health care was immediately secured.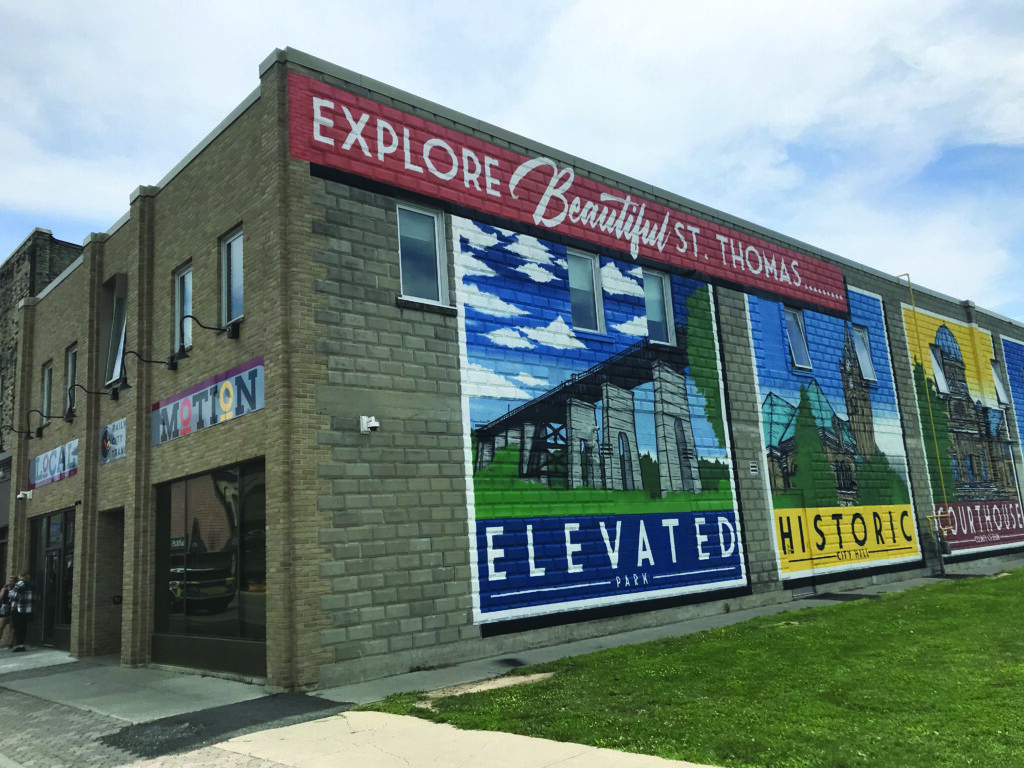 Railway City Lofts:
A Uniquely Therapeutic Program
Railway City Lofts in St. Thomas, which opened in October of 2021, is unique to Indwell in many ways. It is our smallest program, housing 15 people, allowing for a staff to tenant ratio of 2:1. Funded by a provincial "Back to Home" grant and the City of St. Thomas, Railway City Lofts is an "enhanced-plus" program—an intensely therapeutic and rehabilitative program that works to facilitate housing stability by offering focused services that support residents as they move toward improving their health, wellness, and belonging. Indwell provides housing, life skills support, healthcare support, behavioural support, addiction support, food security, community-building activities, groups, and community linkages.
Residents experience stability as needs—such as physical health, mental health, addiction, life skills, and interpersonal skills—that are often overlooked are addressed with care. Residents report feeling safe and secure, and St. Thomas Police Chief Chris Herridge reported an "80% reduction in police occurrences in the downtown core."