How do you create a building that is distinct to a neighbourhood and yet looks like it belongs? A functional and beautiful building starts with good architecture. Indwell buildings are consistently and thoughtfully designed to be attractive, safe and energy-efficient spaces for those who make them home, while also engaging with their neighbourhoods.
Public art on some of our buildings' exteriors can help integrate our buildings with the neighbourhood, allowing us to connect more deeply with the community by celebrating its culture, history, and values. For example, three colourful murals now grace the new Lakeshore Lofts in Mississauga. Artist David Anthony's inspiration for these murals came from the rich history and talents that are part of the Port Credit community, such as local anglers catching the salmon that inhabit Port Credit in The Bay Sundown.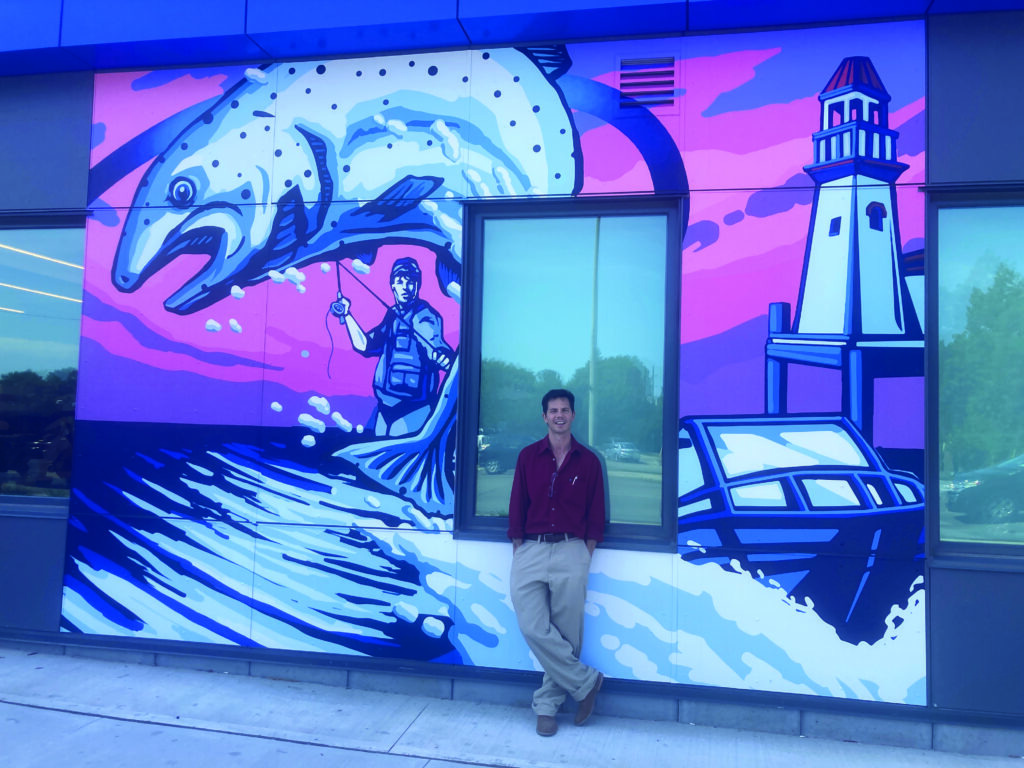 Public art reminds us of our interconnected lives. It's accessible, something we see in our everyday routines—allowing us to interact and have a relationship with pieces over time. Often the creation of the art itself is participatory. In London, over 200 people were involved in the clay mosaic at Embassy Commons, including Indwell tenants and staff. Words like 'hope', 'potential'
and 'faith' are stamped into the tiles, as a reminder to the people who live there of the support of their community.
Everyone wants to live in a building that's attractive, and affordability need not exclude beauty. We encourage you to visit our buildings and see this wonderful art in person!