Dignity. Love. Hope. These are the core values of Indwell—and the seeds that grow, foster and connect us to like-minded people, organizations, and groups we are blessed to call partners in our mission to provide Hope and Homes for All.
In Haldimand and Norfolk Counties, we are grateful to have many valued partnerships that foster health, wellness, and belonging within our tenants. As Norfolk County is known as "Ontario's Garden," our tenants spend much of their summer working alongside our friends at Church Out Serving (COS) through their Gathering Gardens which are situated at Indwell's Hambleton Hall. Tenants work with COS volunteers to grow, harvest, and donate produce to local food banks and food programs in the community. So far this year, tenants have donated 3,200 5,190* servings of vegetables!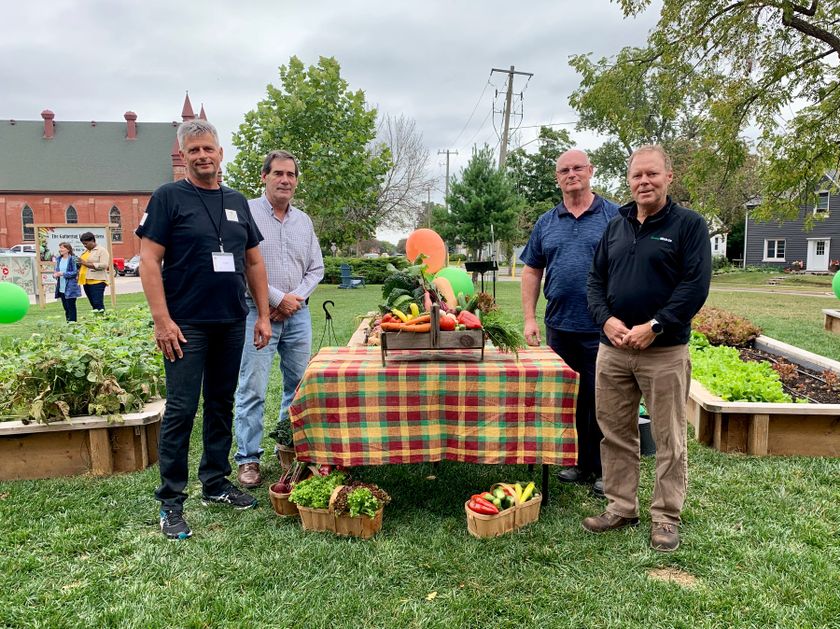 Our community in Norfolk has grown as we've welcomed more partners into our program to facilitate groups for our tenants and those of the broader community. On any given week, you can hear a tenant playing the guitar during music group hosted by our friends at Assertative Community Treatment Team (ACTT), chatting with our partners at Community and Mental Health Services (CAMHS), or learning about healthy eating with our amazing volunteers and supports through Norfolk's Housing and Social Services.
We can't do it alone. Our partnerships within the Haldimand- Norfolk community have brought holistic support to our tenants. Tenants are now not only involved in their housing community at Hambleton Hall, but throughout the broader community in which they live. What better way to foster health, wellness, and belonging than through community inclusion and valued partnerships!
* Updated number as of November 27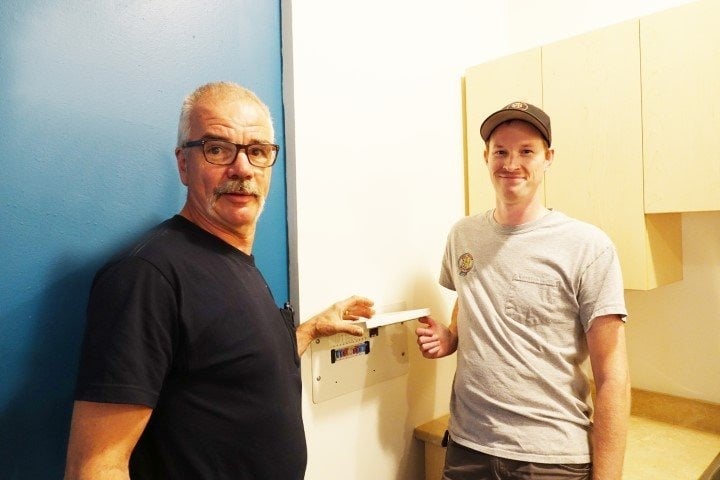 Kyle Leaker (R) and PRL-Guite Electric donated countless hours in converting from fuse to breaker panels in the 43 apartments at Indwell's Prinzen Flats in Hamilton. Daily, Jim Tigchelaar (L) and other members of Indwell's facilities team are overwhelmed by the generosity of suppliers, trades, and volunteers who work hard to keep our apartments in good shape. Sometimes people do this work at cost, sometimes at deep discounts, and sometimes you donate work or products. Regardless, the work is always of high quality. Thank you!