The first half of 2019 has been an incredible journey of growth! As our team and our programs continue to expand, we are humbled and overwhelmed by God's goodness and the support of our communities. While you read through the stories of hope and inspiration in this newsletter, I pray you'll be encouraged by the impact that you are having on people's lives.
One of the highlights from the last few months—which is featured in this newsletter—was the announcement from CMHC (Canada Mortgage and Housing Corporation) that Indwell would receive a grant for showcasing its affordable and supported housing model. Homelessness and mental health are far too big for any one organization to address on its own, so this grant is a huge step towards working together to make hope and homes for all a reality.
Our Parkdale Landing project has been an example of our transformative and innovative approach, and our retrofit of the former tavern and banquet hall recently won the Inspiring Home award from Canada Green Building Council for best residential project in Canada! Construction of Phase II of this project begins this month. We highlighted the transformation in a video that we presented at the recent Hope & Homes Banquet in Hamilton.
One of our tenants, Victoria, received a standing ovation as she shared her story of transformation at the banquet:

As we affirm the inherent dignity of people like Victoria and treat our tenants with respect, they begin to recognize their worth, and live out of hope. Would you consider how you might be a part of building this hope that transforms lives? Our fiscal year ends on August 31, and as we expand into new communities, we depend on your donations more than ever. Together we will secure hope and homes for all.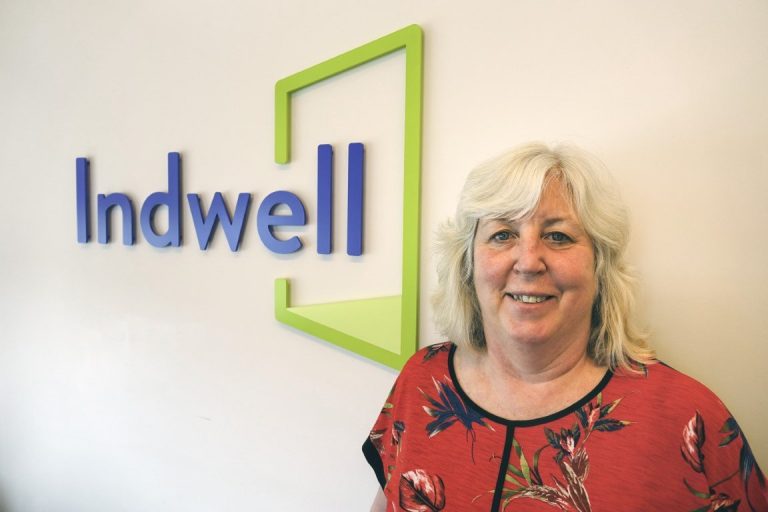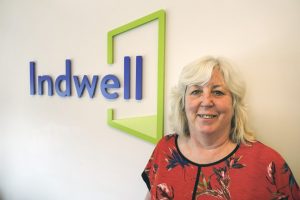 donor relations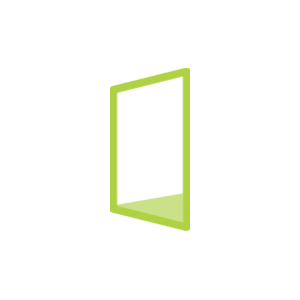 Indwell recently welcomed Judy Eising to the new position of Director of Donor Relations and Fundraising. Judy's connection with Indwell started four years ago when her brother Henry, who then lived in Simcoe, mentioned that Indwell had purchased Hambleton Hall to convert it into affordable housing. As a deacon in her church in Guelph, Judy
Read More »
July 2019

- Woodfield Gate will open in downtown London, providing 67 affordable one-bedroom apartments for people facing challenges accessing quality housing— often due to mental health challenges and other disabilities.

July/August 2019

- Blossom Park Apartments will open in Woodstock, providing 34 new independant apartments in our first‑ever project built completely to Passive House standards.

– Preparation for renovations will begin on the former Norfolk Inn in Simcoe, with the goal of being completed by late 2020.

– Environmental cleanup begins on the property of the former Royal Oak Dairy in Hamilton.

Early 2020

– Our joint effort with Hughson Street Baptist Church will open at 500 James Street North
in Hamilton, bringing 45 affordable housing
units to the city and a brand new church facility
to serve the community.

– We hope to begin construction on our second program in London at 744 Dundas, site of the former Embassy Hotel. Current designs envision 75 one‑bedroom apartments, with offices and commercial space on the ground floor.

Late 2020

– The Norfolk Inn in Simcoe will reopen as permanent housing with supports for 32 people, and will include ground floor commercial space.

– Hamilton's second phase of Parkdale Landing will open, adding another 50 one-bedroom apartments and a new community space.
Indwell is a Christian charity. We rely on the generosity of many donors each month to sustain and grow our ministry.