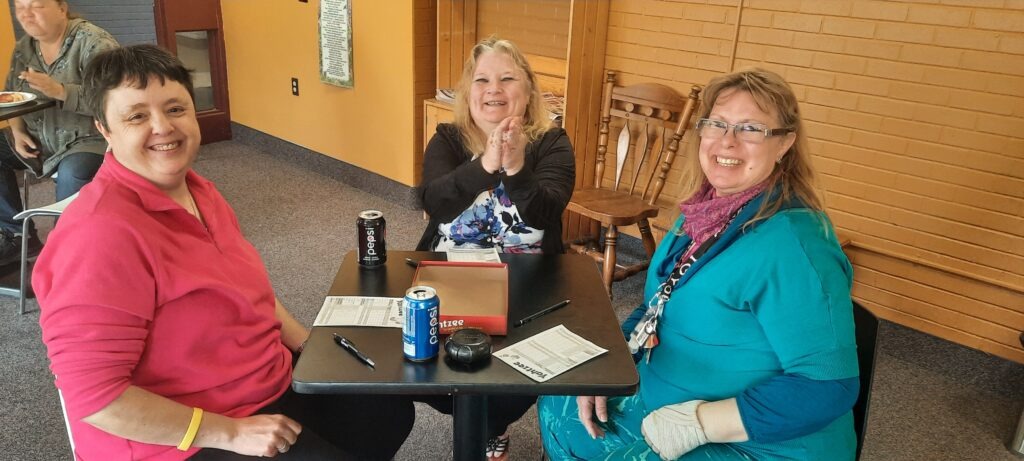 Health. Wellness. Belonging.
At Indwell, we know that these three conditions can't exist separately from one another. The author of the ancient biblical book of Ecclesiastes was right when he said, "A cord of three strands is not easily broken" (Ecclesiastes 4:12). We are all stronger together, in supportive community.
How do you create the kind of community that fosters health, wellness and belonging? This is the very thing our psychosocial support staff specialize in. The term psychosocial means exactly what it sounds like: caring for tenants' psychological needs while facilitating social connections—that's precisely what Indwell's psychosocial workers do. According to Jacqui Kobow from our Waterloo Region programs, 
"We support individuals in all areas of their lives. Our work consists of a lot of mentoring, facilitating, and teaching—to create a connection that allows for participation in activities based on an individual's needs, and in alignment with a person's goals."
What does this look like practically? For Annemarie Antunes at Lakeshore Lofts in Mississauga, it's helping tenants connect to local health clinics, planning events such as movie nights, and providing therapeutic interventions such as motivational interviewing.
Jule Recchia, at Woodfield Gate in London, has noticed new confidence in tenants. She recalls:
"I've been working with a tenant since January, who comes from a traumatic background and has experienced instability in her living arrangements. Fast forward to March—she tells me that she feels ready to go after her dream of going back to school for video game development. She set up an appointment with Fanshawe College to discuss next steps, asked about monetary assistance and learned she can get all of her school supplies paid for. The person I met a couple months before—filled with anxiety—has become her own advocate and has confidence in doing this independently. When I asked her what made her feel ready for this, she described having stable housing and knowing this is her home."
No matter what the location or the activity, Indwell's psychosocial support workers have all expressed gratitude for the freedom they've felt to build creative solutions, and the value placed on "coming alongside" people—as opposed to doing the work for them.
Annemarie adds, "We give tenants the resources to be independent in creating and maintaining their social relationships and connections within their community." When asked about her favorite part of the job, she acknowledges a sense of belonging. "I love seeing tenants communicate with each other—to overhear how supportive and willing they are to help one another. There is a visible camaraderie."