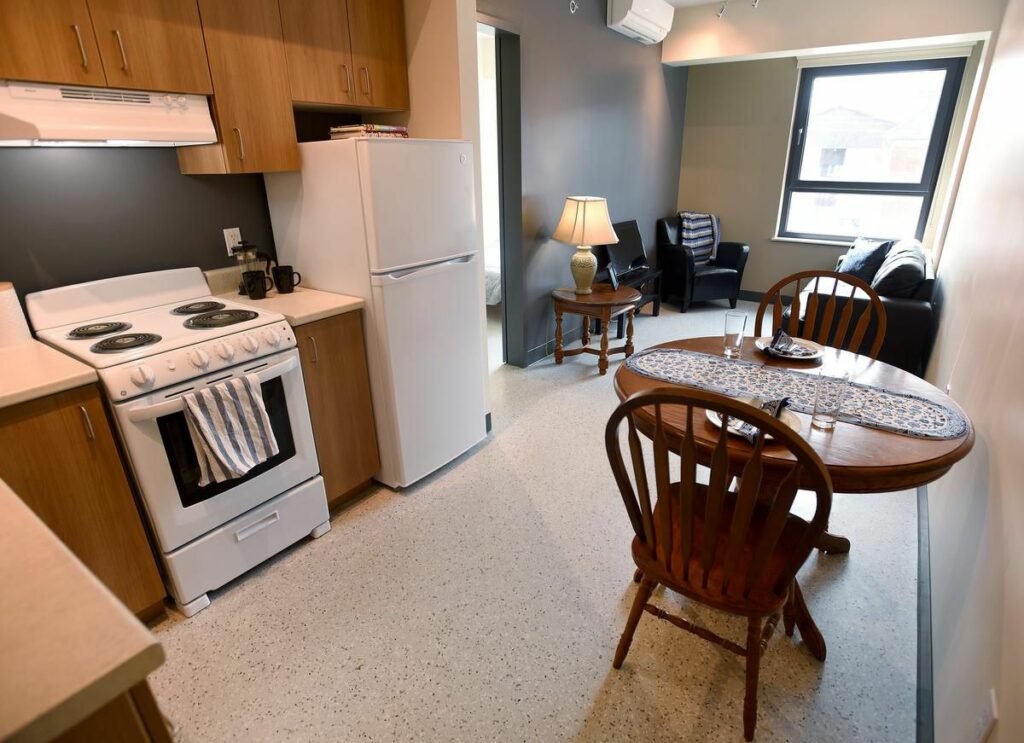 Indwell recently opened the doors to its newest program in Hamilton's North End—fittingly named North End Landing. This program was built in partnership with James North Baptist Church, who owns the building and is leasing the top three floors to Indwell for a mere $2 a year.
This past Tuesday, we were supposed to host an open house to celebrate; but, unfortunately, due to tightened restrictions around Covid-19, we had to cancel. However, we were delighted to welcome several interested dignitaries and media through the building for a tour.
"I feel like I have my independence back"
One of our tenants, named Paul, was on the waiting list for over five years, and was happy to share his experience of moving in.
"You're not stuffed together here like a rooming house," says Paul. "There's way more space. And the apartments are really nice."
Read the Hamilton Spectator article here (subscription required)