Many of the tenants who live at Indwell are talented artists. Through arts programs hosted at Indwell programs, as well as through community connections, these creative individuals have grown in skill, expression, and confidence—often sharing their beautiful work with staff, loved ones, and the larger community.
Antonio has lived for four years at Perkins Centre in Hamilton and has been interested in art since the '80s. He is inspired by urban art and architecture and loves to sketch from photographs and from his environment.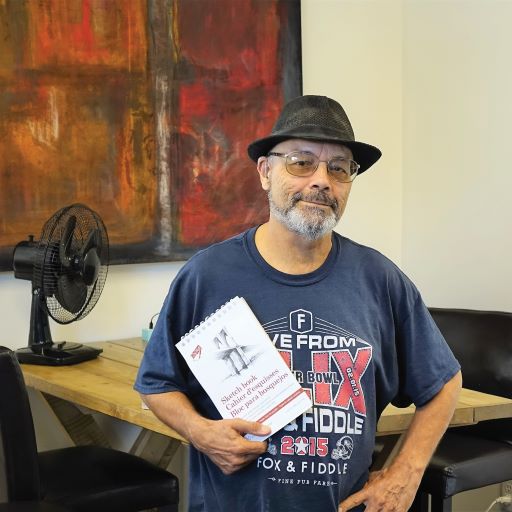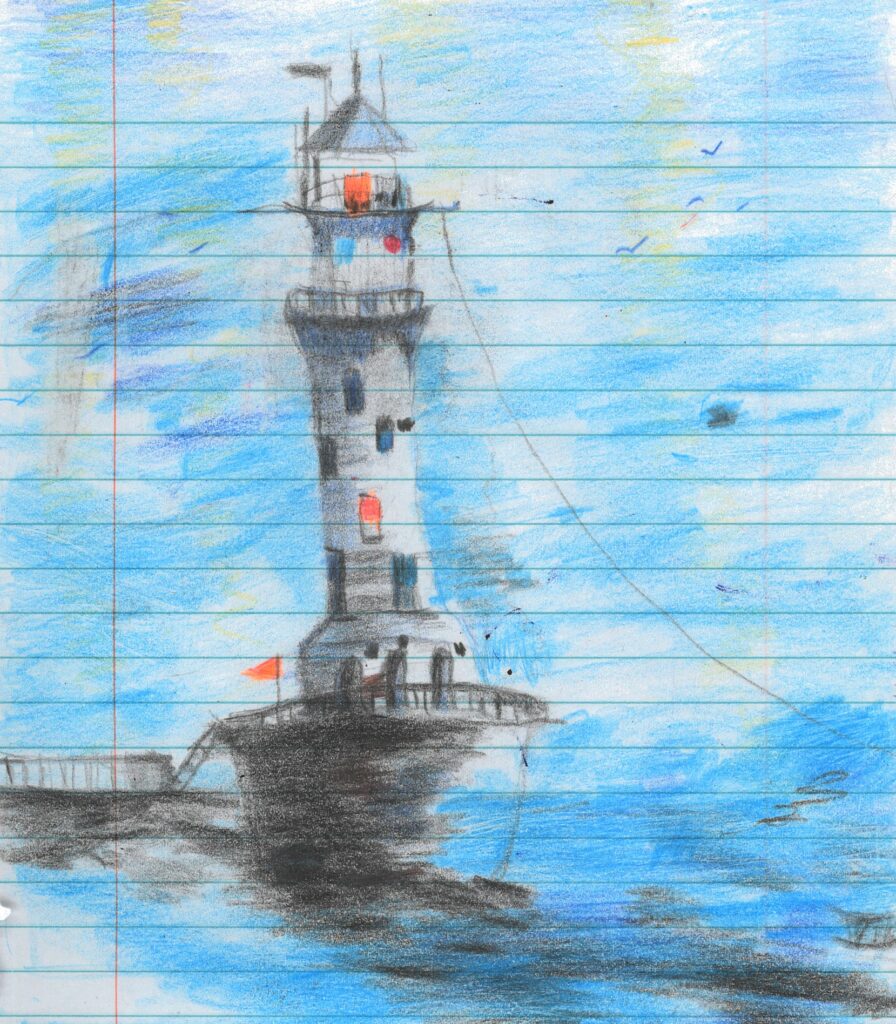 Kurtis is new to Indwell, but has been creating art for much longer. He now prefers quick drying acrylics but began his artistic journey with collages and poetry. Kurtis recalls: "In high school I was inspired by other artists, and I created my own kind of renditions. I was always doodling in the margins. I was very inspired by a particular artist called Audrey Kawasaki."
See Kurtis's work at: deviantart.com/postnextpetrichor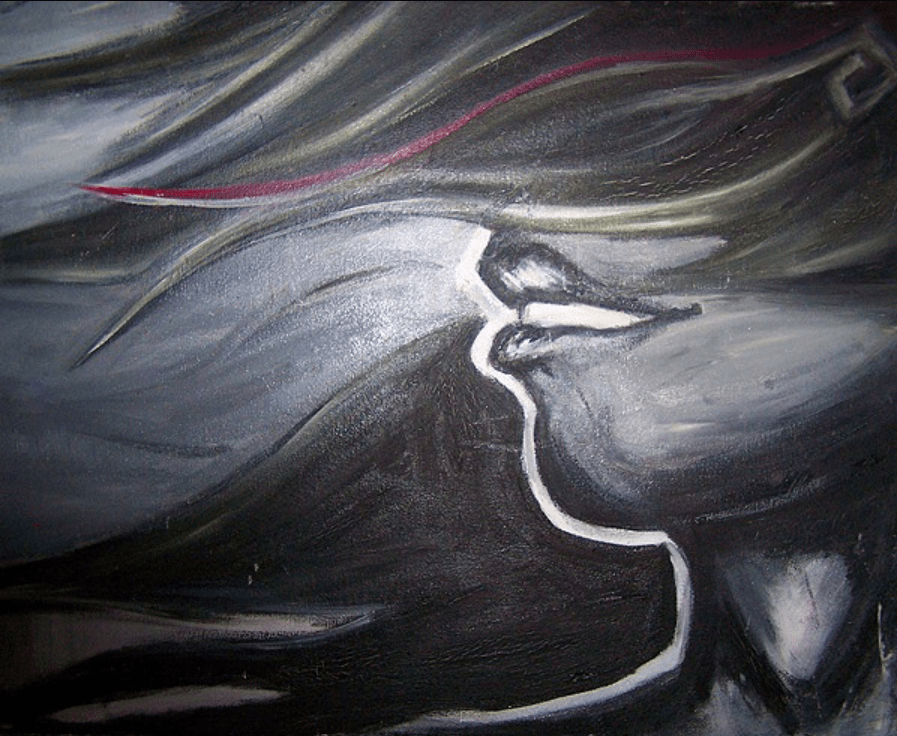 Marie, who has lived at Indwell for seven years now, creates primarily with graphite pencil and acrylics. Having always been artistically inclined, she says she found a creative community through Shalem's RE-create Outreach Art Studio and even spent some time as their artist-in-residence.
Living in affordable supportive housing has given her the time, stability, and space to work more on her art—which Marie says has given her a tangible way to practice consistency, as well as giving her confidence:
"I often felt like I didn't have a voice. Creating has given me a way to shout out."
See Marie's work at emotionalclutter.ca